PERSONAL CARE
High Quality Personal Care with Affordable Price
Get to Know
Our New Line of Business
A new adventure for MurniCare begins!
Enabling innovation in MurniCare and meeting the high
demand for personal care, MurniCare is expanding to a
new line of business, PERSONAL CARE.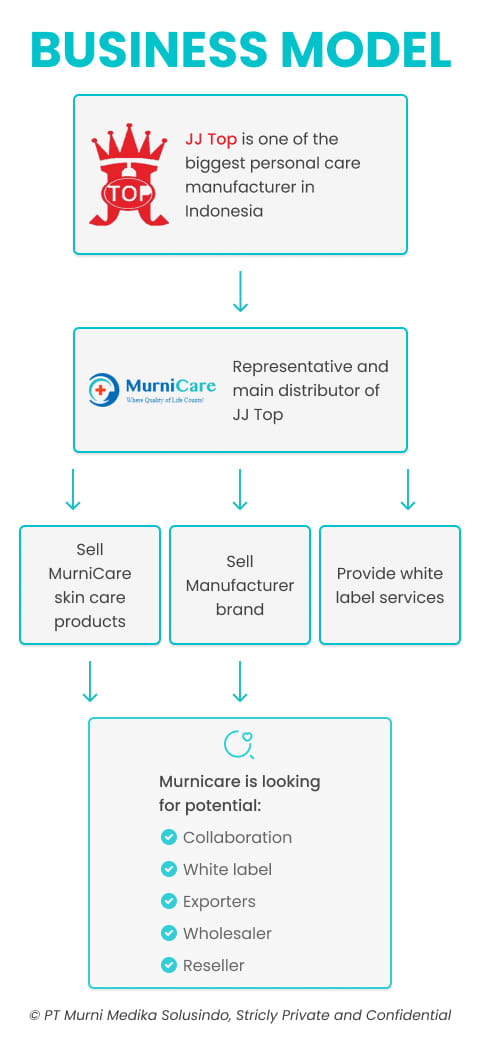 29+Years of Experience
as the R&D manager of skincare and food tech
SAMATOR GROUP
PT MULTI RASA UTAMA (seasoning)
PT MEGA SURYA MAS (soap)
PT JANGKAR NUSANTARA MEGAH (canned food)
Vice-Chairman of:
Indonesia Cosmetics Association (East Java)
HISFARIN Cosmetics Division
Entrepreneurship Advisory Board UBAYA (member)
Bachelor's degree in
Pharmaceutical Sciences and Technology
1,500+ white label products
registered on BPOM
Trusted by
250+ White Label Products
FIND OUT MORE
Subscribe to our newsletter and we will drop you an email with complete information
and also with exclusive discounts and new product announcements!